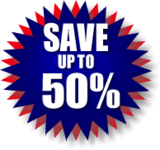 Executive Team
Hello and Welcome!
I founded Affordable Mechanics of America with the intention of changing the auto industry for the better. My goal is to blunt the vast majority of auto repair shops that have become so focused on making money that they've lost all care for the customers' well being.
Honest shops do exist, but by and large, they are still prohibitively expensive and too focused on selling you things. Unfortunately, many shops, big and small, are not so honest, often telling you that you need repairs that aren't necessary and running up the bill for their benefit alone. In fact, at most major shops, technicians and managers are trained to sell as much as they possibly can. This is how getting new brakes can turn into a $2400 problem that you didn't know you had.
I have seen so many quotes come into Affordable Mechanics that break my heart. People are being encouraged to repair things that are not broken, and thus end up unecessarily financially strained. Often times, the unsuspecting customer pays these absurd sums, having faith that the shop is being honest with them. This is, too much of the time, not so.
I created Affordable Mechanics of America to give regular, hard-working people a fair deal and a "Gold Standard" experience to go along with it.
Part of that mission includes hiring the very best people in the field. We employ expertly trained professionals, including military veterans, and ensure that they have great character and strong morals. We demand the highest level of excellence from our employees and we do not tolerate mediocrity or lackluster performance.
I am personally invested in your satisfaction, and thus have opened a direct communication line between our customers and I. Please feel free to contact me for any reason. My pledge is to act quickly to resolve your concerns and guarantee every single customer becomes a lifelong customer of Affordable Mechanics of America.
I would like to close by promising you this: our staff come to work every day with the purpose of serving you and advancing a positive change in this industry. We will stand by you, and we hope you will stand by us. Together, we can do tremendous things. This business was built for you. We want to give you a more affordable life, which means a better life. Join our cause today.
Warm Regards,
Britt Koball
Founder & CEO
EXECUTIVE TEAM
BRITTAIN KOBALL
Chief Executive Officer
b.koball@ohana-america.com

DAN BARRASSO
Sr. Vice President
dbar@affordable-mechanics.com
MARYBETH DULL
Executive Assistant to CEO
marybeth@ohana-america.com

MICHAEL GONCHOROFF
Special Assistant to CEO